WHO CARES. I DON'T WANT TO STUDY CIVILIZATION OF PLURALISM AND CONSUMER BEHAVIOR.
WHY SHOULD I CARE THAT LEO D'AGUSTINO SAID THAT THERE ARE THREE PERSPECTIVES REGARDING ETHNICISM WHICH ARE PRIMORDIALISM, INSTRUMENTALISM AND CONSTRUCTIVISM.
WHO THE FAK IS RICHARD BELAMMY AND WHY I SHOULD STUDY HIS THEORIES ABOUT PLURALISM CONFLICT SOLUTION.
WHY WOULD I WANT TO KNOW THAT SEGMENTATION OF THE CONSUMER IS DIVIDED BY CONSUMER ROOTED FACT, COGNITION, CONSUMING HABIT FACT AND COGNITION.
/dies
Not to mention I totally fail today's accounting because dude professor none of my statement are balance and I don't even get to finish it.
Life sucks.
That is all.
(PS 1 : uh, x-posted to my LJ because...my LJ lacks of post?Or because I can?Nyaah)
(PS 2 : GINTAMA SEASON 2 ARE OUT. WHAT ARE YOU WAITING FOR YOU SHOULD WATCH ITTTTTTTTT)
Bandwagon? Who am I kidding with, CS is probably far away getting shipped to nowhere because of his mandatory military activities...
Current Mood:

bitchy

Current Music:

Bruno Mars - Talking to the Moon
anyway, i'm going to recommend some stuff while i'm bored lol..
As you guys know, mangafox is being a
douche
reasonable, by not allowing us to read licensed manga and that sucks!
but i found out a website called mangareader (i'm not so sure if you guys know this).
It allows us to read licensed manga FREE!! including gintama and katekyo hitman reborn! (yaaaaaaaaaaay)
-checkouthibirdsnewhairstyleomg-
Talking about manga, i would like also to recommend Karneval (if you guys haven't read it).
It has good storyline and decent graphic art.
ALSO! check out 1/2 prince, it's a chinese manga but again it's good.
I would also like to introduce webcomics.
I know we have been reading manga since who knows when, but it's time for a change!
www.piperka.net this website lets you bookmark all your webcomics and inform you when it's updated!
It's a great website if you do read webcomics.
A few webcomics recommended:
* SAKANA
* Death Brigade
* Fishbones
* Lackadaisy
* Boxer Hockey
I assumed that all of you have watch Scott Pilgrim vs the world movie.
If you haven't shame on you!! GO WATCH IT!
And for those who have watched:
http://www.scottpilgrimthemovie.com/avatarCreator/
Go and make your own character! woo-hoo!
-wasteyourtimehere-
LAST BUT NOT LEAST!
i cannot stress out more on how people should start having a tumblr!
Everyone is all like facebook twitter and stuff!
TUMBLR MY FRIEND TUMBLR!
join in the tumblr wagon!
It's like twitter + livejournal + flickr in one website.
Basically it's a total addiction when you sign up! so what are you waiting for?
Follow me on http://chipupie.tumblr.com!
And that's all for it!
I'm not doing my assignment~!!
Current Mood:

accomplished
<strike>CHIIWIIII AND BANNI COME BACK HERE AND POST DANGIT</strike>
RANDOM MOMENT OF GLORY 1 :
<strike>okay F4 is like, 1960's but OUR SOLE PURPOSE HERE IS RANDOM ALREADY </strike>
RANDOM MOMENT OF GLORY 2 :
AAAAAA I CAN'T WAIT UNTIL JULY AAAAAAAA <strike>ATLUS I DEMAND YOU TO REMAKE P2 NOW</strike>
RANDOM MOMENT OF GLORY 3: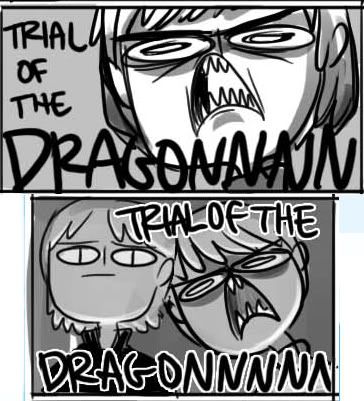 Have I told you how much I love
hiimdaisy
's comics? READ IT IF YOU HAVENT'.
And yaay for re_vanessa for joining :D! Feel free to post anything, because, random post is random and totally welcomed here!
So, *cough* here I am trying to fulfill this comm's purpose of BEING RANDOM.
Current Mood:

artistic

Current Music:

Jason Arnold - Shall Never Surrender
Ogh Eum Gee~ Gee~ Gee~!!!
It's called Mousse-chan fuwa fuwa paper clay sets c:
they are sold mostly in kinokuniya, because i always found them there.
Anyone know where you can buy them other than kinokuniya? o.o


I found them in Hong Kong once...
But i was stupid and didn't buy them ;_______;
Current Mood:

ditzy

so far I enjoyed Kiminoshiranai monogatari,the ED of Bakemonogatari,cant believe I looped this song for 2 weeks already XD
Does anyone of you know any nice OP and ED of this year?
P3 PORTABLE INFO

OMG FEMALE PROTAGONIST!!!! AND MALE ELIZABETH!!!!
I WANNA DATE AKI-KUN AND MINATOOOOOOOOOOOOOOOOOOOOOOOOO~~

Japan Release Date : 31st November '09
Your thoughts?
Current Mood:

optimistic

Current Music:

radwimps - me me she


Give me some recommendations~~ (though I absolutely refuse METAL, TECHNO AND RAP GENRE)

I'm currently listening tooo :

RADWIMPS - me me she

Hisaishi Joe - Summer (Instrumental Song)

Erik Satie - Gymnopedie (Classical Song, hoho)

...and the whole album, TRASH WE'D LOVE by The Hiatus (which is a solo project of Hosomi Takeshi, ELLEGARDEN's vocalist).


go go go go go!
Yeah yeah MUSIC TIME PEEH-PEELLL.....
Current Mood:

okay

Current Music:

RADWIMPS - me me she
It's the best desert eveeeeeeeeeeeeeeeeeeeeer >_<"

I don't know where you buy the real made thing [ probably in japan :< ]
But, Lotte made one that is called Yukimi Daifuku and you can buy them in your local azn groceries c:
[ Yiiippeeeeeee~! long live azn groceries~! ]
Instead of using bean-paste or whatever it's called for filling.
They use ice-cream instead :o

-droooooolls- o.o"
They're soooo [ to the power of infinity ] nice...
And cute too [ they give you this small little cute fork~! ARGH x.x" ]
Too bad they make you fat :c
Current Mood:

bouncy

Current Music:

Precious - Meg


random comment of the day :

When is persona remake's gonna outtttt????I CAN'T WAIITTTT!

PS note especially for crazy_shinigami and chieryl :
HEEI GUYYSSS USE THE TAGG AARGH!

here i'll give the steps :
1. Type anything in the dialogue posting box.
2. Done, scroll down just a tiny bitsy.
3. See the Tags : bar? Type the tags there. If a tag already exist use it instead, if not then create a new one.
Tag is key word, BTW.

OKAY, LET'S START THE RANDOMNESSSS~~
chieryl hasn't posted yetttt~~ CHII*eryl*WIIIII GO TO POSTING SPREEE~~

finished Devil Summoner 2 and now I got nothing to do,maybe play the newgame+ King Mode
are there any enjoyable anime this season?
so far I enjoyed Bakemonogatari,Zan Sayonara Zetsubou Sensei and Fullmetal Alchemist Bro
now that reminds me that i havent had any chocolates for months ;_;